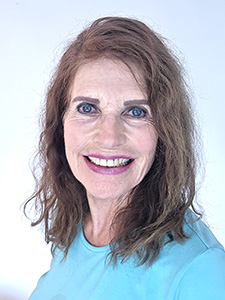 Efrat Nakash, November 2022
Hi, my name is Efrat.
Photography stimulates all my senses, and I use it to convey both story and emotion.
I travel to thrilling places across the world, acquaint myself with people from different cultures and their lifestyles, and bring back stories about experiences which excited me as-well-as touching photographs.

Erez Erlichman described how "Photography Awakens All the Senses", in Ynet "Click to the Nature" section. My dear friend Ya'acov Shkolnik, described me in one of the Eretz issues as a nature photographer and traveler. My close friend Danny Gaspar, wrote about my photography and love to nature in "The Photography Desire" and "The guru of Armchair Travel". All quotes are in Hebrew.
Video clip courtesy of "Hamoadon", 23 Education channel
Broadcasted on February 4, 2010
Since 1986, photography is a substantial factor in my life and existence. Along with that I am a life coach (find more in my Hebrew coaching website), a tour guide, and an archaeologist (find more in LinkedIn). I am frequently being asked how I can afford to travel around the world like this. I enjoy simplicity, and experiences are more meaningful to me than stuff. I believe in the present, and in making the most of life. As traveling, meeting fascinating people and being exposed to stunning vistas make me feel great, I hold onto my strong will. I adhere to my preferences (well, almost always), even when something pops up which seems like a reasonable excuse to cancel a trip.
© All the website content is copyrighted exclusively by me. Images and text may not be copied or used without my written permission.
My photograph library and online galleries
You are invited to further read about my Printed Publications, about my Online Publications, about Inspiration for Artists, About This Website, or to browse the Photo Galleries.